I have an aversion to recommending books. I don't know if it's a fear of rejection or if I'm just soft when it comes to my favorites, but if I recommend you a book, you are obligated to like it. I don't make the rules… but my mother also doesn't follow the rules either.
And to be fair, I should have known better. Despite how supportive my mother can be when it comes to me and the sometimes… strange books I tend to read, I know that's not her thing? She more into Urban books, the ones full of drama and betrayal and so many twist I don't even TRY to wrap my head around it.But, I tried anyways (because she ASKED) and…. now I'm writing this post to reflect.
The Book Thief if one of my OG favorite books of all time. I finished this book in the parking lot of a laundromat while my father was washing his clothes during the Christmas season, crying my ever-loving eyes out. When I say I was gone over this book, I mean it. It only made sense that I recommend it to my mother, who was very supportive of my bookish ways of spending my money and going into debt at a young age.
Now, it was also her introduction to audiobooks, because ironically and coincidentally, my 8th grade class was listening to it for required reading which I wasn't mad at. She was into the sampler I showed her and she bought the book.
Spoiler: she never finished the book, to this day. I'm still very upset over this.
And when she spoke the heartbreaking words: I didn't like it… I may have went through some dramatics.
Denial
"Mom, I liked it and I have great taste in books, so you can't just NOT like it… you just can't."
She offered to give it another chance… but a month later I found out she was just saying that to placate me…
Anger
"Honestly, don't ever ask me to recommend you a book. EVER. Unbelievable. Wow. My feelings? HURT. I THOUGHT YOU LOVED ME."
Like I said… dramatics were there and I took it personally. I think it may be a mother thing, the way she shot my heart down with her blunt and unapologetic oh well attitude she gave me.
Bargaining
"Mom, okay, I know you said it wasn't your thing… but HERE ME OUT, what if… you just gave it another chance? Listen to a bit more? Maybe? You're not doing anything, you're not losing anything… what do ya say…?"
My mother was going to Africa (WITHOUT ME, THE AUDACITY) and that's a 15+ hour flight… she really wasn't losing anything in giving it another chance…
…and she did give it another chance. And made it further than she did the first time.
Depression
THERE WERE A LOT OF FEELINGS… SHE DIDN'T LOVE MY FAVORITE BOOK.
Acceptance
Mom: As long as you like it, that's all that matters.
She still has the book on her bookshelf, which will have to be enough for me.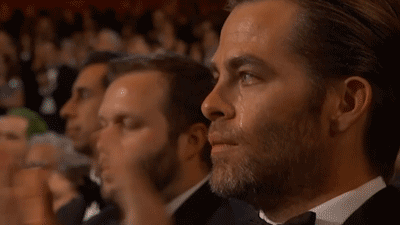 Tell me: what's a book that you're scared to recommend because you can't take the rejection? What's a book that you have recommended that didn't get the appreciation that it deserved? Let me know in the comments below!