Top Ten Tuesday was created by The Broke and the Bookish in June of 2010 and was moved to That Artsy Reader Girl in January of 2018.
The Summer season begins on June 20th and ends September 22nd.
---
TBR post! Did I actually read through my Spring TBR? You'll never know. But, these post are fun and there are so many good books coming out, I'm excited.
ARC's
Bad Witch Burning – Jessica Lewis || I'm going into this one completely unaware of it's contents. All I'd heard was a girl raising the dead for cash and instantly requested.
Velvet was the Night – Silvia Moreno-Garcia || I mention often how I instantaneously became a fan of Garcia's books, so it's no surprise that any new release will end up on any TBR/anticipated list I make.
Reviews:
Did I Say You Can Go – Melanie Gideon || As someone who doesn't read many thriller/horror type books, this is my attempt to get into them… as well as… other reasons *wink wink*.
Onto the Rest
Darling – K. Ancrum || This is no secret: I hate Peter Pan. Yes, I mean the movie (Robin Williams nonwithstanding) and the character himself… so I find myself drawn to stories that paint him in a dark light? That and I love a good, diverse retelling.
Red Wolf – Rachel Vincent || It's hard enough finding a Red Riding Hood retelling, so I tend to jump on any one I see. That and I enjoy Vincent's darker stories, so there's that.
Small Spaces – Katherine Arden || I had received an ARC of this one years ago and again… I'm not a spooky type of reader. But, Melanie had hyped it up and I trust her judgement.
The Mermaid – Christina Henry || Despite me being in a Henry craze earlier in the year, I had actually purchased this one before I discovered her Alice duology. Same story: I'm trying to broaden my reading horizons.
Reviews:
Night of the Dragon – Julie Kagawa || I just want to finish a series dammit.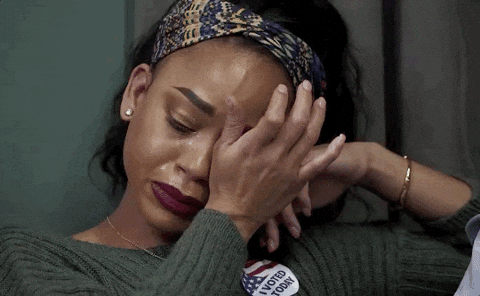 Reviews:
Chosen Ones – Veronica Roth || Another past due ARC that gave me serious Middlegame vibes but that one mentally broke me so yeah I've been a bit nervous getting to it….?
Wicked King – Holly Black || You know why I keep putting this one off? Because book one was mediocre to me (please don't hurt me). However, I'd heard that if book one wasn't your thing, book two is better and visa versa… let's hope I don't get bamboozled.
Review:
Summer TBR's… are you making one? Have you made one? Any of these on your list? Any books I should add to my list? Let me know in the comments below!