If ya'll didn't know, I have been struggling with my Goodreads goal. Pretty damn hard. As of writing this post, I am two books away from completing it (!!!), but hopefully by the time this post publishes, I'll have completed it.
*Spoiler: I have not.
I have discovered so many romance books through Kindle Unlimited and Twitter and word-of-mouth, particularly Black romances, so I thought I'd highlight some of them… since they brought me so much joy and all.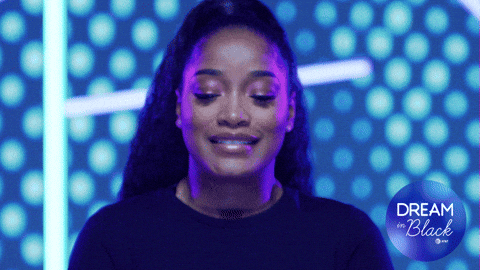 Heads up– 99% of these, if not all of them are instalove, low drama, HEA reads. If you need more theatrical on the conflicts…that's not the goal of this post.
❥ Training My Heart to Love You – Monica Walters
This is probably the one on this list that I have re-read the most? And also the one with the most… drama?? I believe??
Forget the fact that it has a fat black girl finding love when those closest to her wants to see her downfall, forget the mature conversations and steamy scenes…
This has just become a comfort read and I don't know when it slipped in that category… but it did.
❥ Confidently Lost – Asia Monique
Another one that just snuck up on me (maybe this should be an acknowledged theme and I should stop bringing it up).
I loved the quirky, creative main character, the family themes whether it be complicated of strong bonds, the message of not settling and finding your perfect one… it just gives me fuzzy vibes.
❥ Driven by Passion – Monae Nicole
A complete guilty pleasure read (if I believed in guilty pleasure reads… I ain't guilty for ANYTHING)…
…but this has also made me come to terms with the fact that single fathers finding a second chance at love may be a trope that completely undoes me? Maybe?? Possibly???
There's also the zero amount of angst here that comes in at the nick of time (a.k.a reading slump hours).
❥ An Angel for Daddy – Lucy Eden
Again with the single father trope, but I can't help myself. The kid was cute, the whole oh, am I late picking up my kid again? On purpose??? Because her teacher is cute??? Maybe????? And the kid is in on it???????????
*is that a trope? because I'm feeling it either way*
This ones more sweet than hot, but don't let that fool you… there's some spicy scenes trust me, but another ooey gooey kind of read.
❥ Grumpy Jake – Melissa Blue
Ahaaaa, yet another single dad, but this time he has a track list of… conquest and out main heroine isn't exactly trying to be another notch on his belt.
But, he's charming. So, predictability ensues. Lots of sex, a bit of an emotional journey for one of our main characters, but overall a short, smut, quick read with great characters interactions and an adorable kid. We love to see it.
---
Not one of my usual post, but as always– the inspiration for this one sparked at work. But! Tell me some romances that made your year easier! The smuttier, the better of course 😉 .