Am I dredging up a topic I've had in my drafts for a year now? Yes. Yes, I am.
Anyways—
I was a HUGE e-book stan in my teenage years. I remember the first NOOK I had ever gotten: my mother bought from a pawn shop when I was 14. I had been asking for one as a Christmas gift and we sat at a coffee shop so I could use the free Wi-Fi to download a book.
(The book was specifically A Maze of Death by Phillip K. Dick and I made it around 10 pages before giving up. Admittedly a blind buy, didn't know anything about the book or what I was getting into, but I'll read it… one day.)
It was an older model and I don't really remember which one, but from that day forward I had vowed to read only e–books.
Weird thing to declare, but I stuck to it. For two years.
In those two years, I became the queen of e-book sales. I found some underrated faves, some… weird (to say the least) reads and some awful smut that I was probably too young to be reading.
But, that all changed one summer day— I remember the first physical book I had ever bought with my own money: Between Shades of Gray (spoiler: I liked it. 3.5 stars?). After that, my spending habits went to shit.
Now, I could talk about consumerism in the book community and how my young mind fed into the hype. I'm not blaming anyone, but the "whole room full of books" aesthetic I'd seen on Bookstagram and Book Twitter and Booktube was a big instigator.
My Nook meanwhile—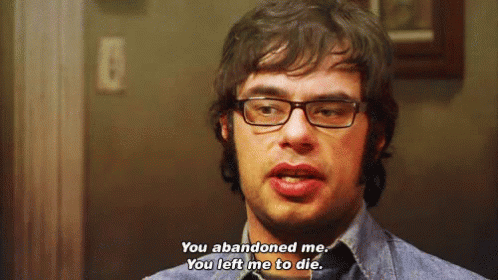 Now, to be oh-so honest: I didn't mean to ramble in this post, this was initially supposed to be a pros and cons sort of thing and I don't exactly know how to segue into it organically, so HERE'S MY LISTY LIST:
E-books make reading feel quicker. Just like how you'd scroll endlessly on Twitter for hours without realizing it, that's the vibe how e-books give. I'll be 80% through a read and not even know until the last minute. Which helps me reach my Goodreads goal (which I am HORRIBLY failing at this fine year).
Ebooks also make annotating SO MUCH EASIER. And less stress inducing. I already don't like writing in books, so imagine the ease of just tapping a screen and highlighting a quote and writing a note in the same place. That also helps with reviews, sooooooooooo kudos.
I can read discreetly with e-books. Like I mentioned above… there were some books 14 year old me probably shouldn't have been reading?? I can vividly remember the first time I read a scene that was a bit too mature for me… and it became one of my favorite books, so there's that.
I'm getting off course: sneaky reading = good times.
And honestly, my posture just hates doing the bare minimum. Physical books require me to have the energy to sit up and straighten my back… and not slouch…while e-books allow me to lie down and roll around and twist my body into contorted forms… comfortably.
My posture is shit if I haven't made that clear.
However, we're equal opportunist in this household and physical books have their perks.
Like the paper. The paper feels nice. That's it.
I'm joking, I'm joking— the paper thing has more uses. I remember the first e-ARC of a graphic novel I had read (let's ignore how many times I go down memory lane in this post please)… I'll make an entirely different post on it, but long story short: it didn't work. My eyes don't have the capacity to read all of the tiny font and fully appreciate the artwork. And nine times out of ten, the format is just wonky, you know?
The biggest positive for me at least is: a hardcover won't die on me. I don't think ya'll realize how my mood reading will make me want to read at inopportune hours of the day/night and I reach for my Kindle… only for it to be DEAD.
And it takes waaaaay too long to charge and by the time it's sufficiently powered… the urge to read is gone. Thank a lot.
But of course, the one reason we ALL know they're good for: physical books are just so pretty.
It's your turn: e-books or physical? Why? Or, tell me your favorite underrated book– the smutty book I was talking about above was The Deep End of the Sea by Heather Lyons… check it out ❤ .