Take a Hint, Dani Brown
The Brown Sisters #2
Talia Hibbert
Danika Brown knows what she wants: professional success, academic renown, and an occasional roll in the hay to relieve all that career-driven tension. But romance? Been there, done that, burned the T-shirt. Romantic partners, whatever their gender, are a distraction at best and a drain at worst. So Dani asks the universe for the perfect friend-with-benefits—someone who knows the score and knows their way around the bedroom.

When brooding security guard Zafir Ansari rescues Dani from a workplace fire drill gone wrong, it's an obvious sign: PhD student Dani and ex-rugby player Zaf are destined to sleep together. But before she can explain that fact, a video of the heroic rescue goes viral. Now half the internet is shipping #DrRugbae—and Zaf is begging Dani to play along. Turns out, his sports charity for kids could really use the publicity. Lying to help children? Who on earth would refuse?

Dani's plan is simple: fake a relationship in public, seduce Zaf behind the scenes. The trouble is, grumpy Zaf's secretly a hopeless romantic—and he's determined to corrupt Dani's stone-cold realism. Before long, he's tackling her fears into the dirt. But the former sports star has issues of his own, and the walls around his heart are as thick as his… um, thighs.

Suddenly, the easy lay Dani dreamed of is more complex than her thesis. Has her wish backfired? Is her focus being tested? Or is the universe just waiting for her to take a hint?
Publisher: Avon
Publication Date:  June 23rd 2020 
.
.
.
Anxiety Attack, Mention of Death
When I tell you that Ms. Talia Hibbert and her books are a JOY, I meant that. We have yet another case of I fell so hard for this book and its characters and its overall EVERYTHING that I can't think of anything else.
This book was exactly what I needed. I'd been in a bit of a reading rut, I didn't want to use too much brain power and I just wanted to feel good. And this book didn't let me down. You want low drama? Here you go. You want MATURE adults who recognize their wrongs and talk it out? Here's your book. You want AMAZING representation? You can stop looking right now. You just want to laugh your ass off? Stop asking questions and just take the book.
Quick little story time– fake dating makes me nervous. Lots of drama and miscommunication and a lot of unnecessary. But, you see my rating and you've read the beginning of this review, so you know the word perfection is the only word allowed to describe this book in this household. It's just done right. Both characters have clear rules and boundaries and there's no room for misunderstandings.
Speaking of the characters, I absolutely ADORED them?? The side characters were all so supportive and just as hilarious, but giving the main characters such a strong support system (Dani and Sorcha, Zafir and Jamal) just made my heart leap for joy.
But Dani and Zafir??? The chemistry?!? The banter?!?! The sexy times!!!!!!??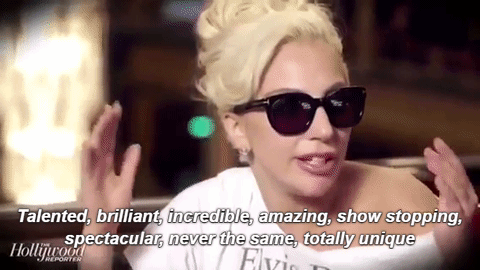 The fact that there is this role reversal just adds the right amount of spice: Dani, my bisexual queen, plant mother to all, fierce, confident, fat, fabulous…. is not here for the icky feelings of love. She wants what she wants (a good old banging) and isn't ashamed of that. Zafir, my grumpy, romance reading guard with a super soft squishy heart, wants romance. But, the thing that makes this AMAZING is the message of compromise! The theme of not doing something because you have to, but because you want to; not changing yourself for someones satisfaction, but finding that someone who will want you for YOU.
And though we're only two books deep into this series, I find myself connecting with each sister in a way. Dani's fear of putting herself out there, her being so confidant yet insecure, her thoughts and feelings just… struck a deep chord in me. It meant a lot to read something like that.
Yet, it was Zafir that really grabbed my heart and won't let go (but to be fair he can keep it, I don't need it anytime soon). This is another sad fact, but I was genuinely surprised and delighted at how the author portrayed men with anxiety and how Zafir wasn't ashamed of it, the lack of toxic masculinity and men of color addressing and taking care of their mental health is just *chef's kiss*
There's a big message on healing and pain can still be there despite your overall growth from your trauma and not learning to move past it but in the fabulous words of Dani " put gold around that scar."
I honestly don't know what to tell you… this book and the Brown sisters have my ENTIRE heart. I cannot WAIT for Eve's book.